What is live chat software?
Live chat software is a 'software as a service' (SaaS) platform that enables you as a website owner to chat with visitors on your website.
Your website users will be presented with a "click here to chat with us" button when they visit your website. When a user clicks this button, they will be able to enter some basic details and then start a chat with you or your staff.
How do I install Live Chat?
All you need to do is register for free. Login to the chat console via our website and install a small piece if Code into your website.
This is what shows the users your click here to chat button.
If you use a CMS such as WordPress, you can simply install our plugin to quickly get you started. The plugin can be found Here
Get Your Free Account Now
Instant access to the live chat system.
Start chatting within minutes.
Quick and easy setup.
You will be live within minutes.
Configure the system how you like.
Make it match your website colours and design.
Access to reports and visitor analytics.
View who is on your website in real-time.
Add more staff as needed.
Create user accounts and departments.
Beat the competition.
You have the edge when using live chat.
Increase sales overnight and win more clients!
Easy to install live chat software
You can install IMsupporting simply by using one of the following methods:
Use one of our CMS plugins such as our WordPress plugin (Here)
Copy and Paste the chat <script> into your own website manually
Have your own I.T or Website guys do it.
Have us assist and install for you.
Once installed, Simply login to your easy to use chat dashboard and click "Go Online"
You are now ready and waiting for new support and chat requests. Get Chatting!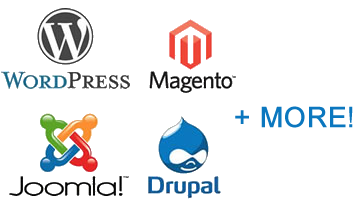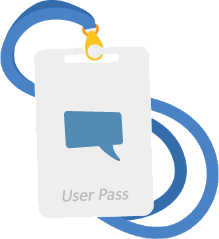 A Free Account
Get an account for free, no payments, no credit cards needed.
What chat features do you get for free?
Completely free updates and upgrades. We update the software for you as this is a web-based chat system.
Offline messaging. Not always around? Dont worry, we take a message for you and email it across.
Free Support. We offer free Email and Live chat support. You dont need to pay for support here!
Premium features. Features such as foresight, canned messages, transcript customisation and more.
Why not get started today. Its completely free and you can be engaging with your website visitors within minutes!
Easy to install, Easy to access and Easy to use.
Live Chat Features
Our software comes with many features that you would expect from a leading chat provider.
Here is a list of some of our more popular ones.
Remember,
This can be used on any website. Sites ranging from simple homepages through to doctors, solicitors, police, education, business and more! Give it a try free.
Customise the system
Our live chat software allows you to modify large portions of the system. Upload your own branding, change the colour of the chat screens, modify the text, change the click to chat buttons and much more!
Foresight™
With our Foresight technology, you are able to see what your users are typing as they type. This allows you to come up with an answer to their question before they have hit send, this makes your replies much quicker when they do.
Canned Messages / Responses / Replies
Canned messages act similar to canned laughter. Tired of saying the same thing over and over again? Simply create pre-defined replies and then when inside a chat, simply choose one to send. You can re-order your replies so the most popular is at the top.
Cloud Based SaaS
The chat system is 100% cloud based. This means we will run the whole thing for you! You dont need to worry about updates, patching or any other server related task. Simply add the JavaScript to your website and get started.