Live Chat for Websites
A powerful cloud based live chat solution
Chat with your website visitors today!
Instant access to the live chat system.
Start chatting within minutes.
Configure the system how you like.
Make it match your website colours and design.
Quick and easy setup.
You will be live within minutes.
Beat the competition.
You have the edge when using live chat.
Increase sales overnight and win more clients!
Access to reports and visitor analytics.
View who is on your website in real-time.
Add more staff as needed.
Create user accounts and departments.
What is IMsupporting Live Chat?
IMsupporting is a chat platform for websites and e-commerce stores that enables website visitors to talk with the website sales or support staff.
By using our 100% web based software, you can add a 'chat support' to your website and instantly start talking with your visitors in real time.
Offering 1-2-1 personal sales or support advice to either help drive new sales or to help retain current clients by offering excellent support.
Our platform can be found in use by all kinds of websites ranging from small business through to law enforcement.
Try our software FREE of charge, We have a free version available at zero cost for small websites.
How can IMsupporting help your business?
Convenient for your Customers.
By adding live support / live chat to your website, Your customers have a quick, easy to use tool that helps them engage with you and your staff.
Lower business expenses.
Lower your average interaction cost per customer by supporting multiple users at once via an affordable communication platform. Relieve strain on your traditional phone support systems and use your staff more efficiently.
Increase Sales & Conversions.
Live chat is a great way to help increase sales. Help confused users when they need sales advice. Assist users through from start to cart.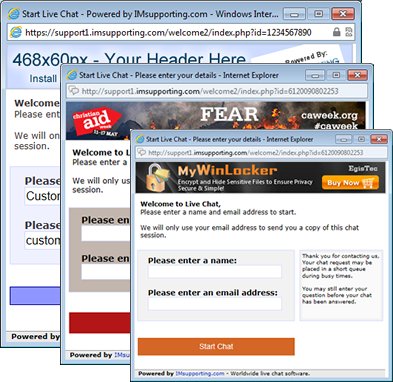 Customisation for the

 live chat popups
Not only do you get a feature packed live chat solution for your business that helps increase your sales and customer satisfaction.
You also have plenty of custom options to help integrate into your business website quickly and easily. You can use our WordPress plugin or simply paste the HTML into your website.
You can change the design and feel of the chat software window, add your own business logos and change the colours and text so it matches your own website design.
Ultra fast, Ultra easy, Very Powerful
Our chat platform can help you increase sales by enabling you and your business to communicate with your website visitors in real-time over the internet.
Support your visitors 24×7 by using live chat software!
You wouldn't let a visitor leave your shop without asking if you can help them? Why do the same online?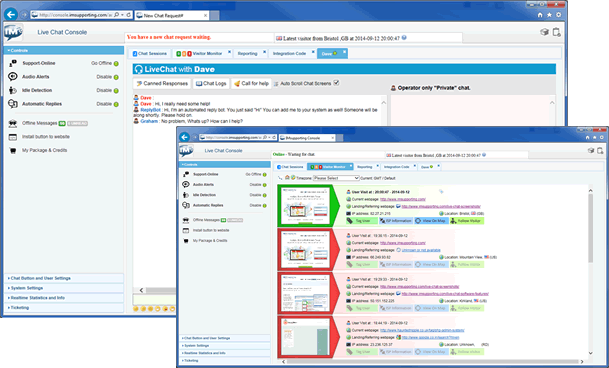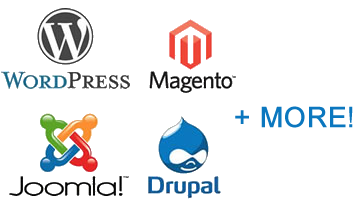 Easy Integration
The IMsupporting live chat support platform is compatible with ANY WEBSITE, We have a range of plugins available for quick and simple addition to any website.
Our WordPress live chat plugin enables users to quickly add IMsupporting to their website. With Joomla, Blogger, Drupal, Weebly, Bigcommerce and many more plugins available, you can be assured that our software is compatible with your platform.
We have custom integration options also so if you don't want to use a plugin or one isn't available, you can quickly and easily install manually with our small code snippet.
Go Dedicated!
At IMsupporting, we understand that shared live chat services are not always the best for business applications.
Introducing the Dedicated Live Chat platform from IMsupporting.
Our dedicated cloud platform enables you to have your own chat platform. This platform is 100% separate to our shared platform so you don't share resources with other companies.
Some Features of our dedicated chat system and hosting
A server hosting location of your choice (Stick to a DC such as London, New York, China)
Custom SSL Certificates and Custom domains if required.
Bespoke changes to the software and custom integrations.
Not shared with any other customer. 100% Dedicated to your business only.
Support for much larger websites. Capable of 1000's of operators.
Scales with your business. As your business grows, we can grow with you. (Monthly fees may vary)
Many user accounts. Starting with 20 accounts you can increase to an unlimited number.
A dedicated platform gives you a platform that can be modified for your own needs.
Get started with a free account today, or contact us for more information.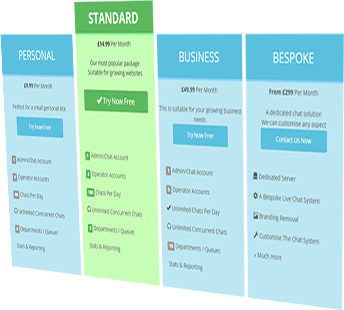 A Free Account
Get an account for free, no payments, no credit cards needed.
What chat features do you get for free?
Completely free updates and upgrades. We update the software for you as this is a web-based chat system.
Offline messaging. Not always around? Dont worry, we take a message for you and email it across.
Free Support. We offer free Email and Live chat support. You dont need to pay for support here!
Premium features. Features such as foresight, canned messages, transcript customisation and more.
Why not get started today. Its completely free and you can be engaging with your website visitors within minutes!
Easy to install, Easy to access and Easy to use.
Live Chat Buttons and Icons
We have many designs and styles for you to pick and choose from.
If you are using on of our CMS plugins then you can pick and choose the design within the settings pages. If you manually install our live chat button, you will be able to pick a design to suit your website during the setup.
You can also customise the chat window itself and have that look similar to your website design. Upload your own banner images and make the chat look however you like.
Mobile friendly! The platform will detect if your website visitor is using a mobile device. It will automatically change to a mobile friendly version where needed to provide the best experience for you and your users.