How your data is protected by IMsupporting
Privacy Policy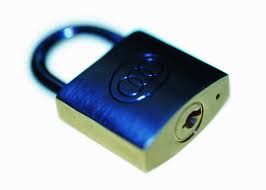 With our privacy policy any personal information that you may share with IMsupporting or what data your users may place on our system through a live chat sessions is kept absolutely private.
Neither your name nor anything about you or your clients is sold or shared with any other company or agency.
Occasionally, we may contact you to make you aware of upcoming products or specials. However, we do respect your right to privacy and will not send notices if you contact us and ask us not to.
Any data you "Delete/Remove" from your control panel inside the IMsupporting live chat software is removed from our live system. We do not keep any special copies of this data. For this reason we cannot restore any lost chat logs or offline memos.
Passwords are also "OneWay" encrypted. This also means that we cannot retrieve passwords. If you lose a password then a new one will need to be created. This applies to live chat software operator accounts also.
While we make reasonable efforts to provide accurate and timely information about IMsupporting on this site, you should not assume that the information provided is always up to date or that this site contains all the relevant information available about IMsupporting or any of our products.
How is your data used and who by?
We only use your data for analytic purposes. We never share or sell your data , information and/or personal details. These stay private to our platform.
Analytic's are performed to check that our systems are running correctly and for capacity management. We use "META DATA" for this and at no point are conversations used in this data.
The data you and your clients input into our cloud chat platform can only be viewed by you and your team.
Data is only stored on our platform for the period it is needed. Old chat sessions are purged after 60 days and meta data will only remain for up to a year.
What happens to my data when I delete / close a chat session?
Once a chat session has been closed / deleted. A copy of the chat will be sent to your registered email address and the end users email address ( if you have this option enabled )
A transcript of the chat will be saved into your Chat Transcripts. These are saved on our systems until you delete the transcript or wait for our system to purge the transcript automatically ( Usually after 3 months )
Once a chat session has been closed and a chat transcript deleted, we retain NO FULL DATA for that chat. This means we cannot retrieve this data again. You will need to rely on your email archives for a copy.
We do however retain some basic meta data about the chat. This includes times, dates, IP information, email and username used. The "contents" of the chat session has been destroyed.
We do also take regular backups of our systems to remote secure locations. This data is rolled after time so transcripts that may of been backed up will eventually be removed also.
What network security do you offer?
We offer SSL encryption for both your users and your staff. This must be enabled beforehand and you must also be using a suitable package for this.
Our network of servers are located in secure UK based data centers and are built using industry standard security practices.
Still need more information? Please email us : support@imsupporting.com