Affordable Live Chat Software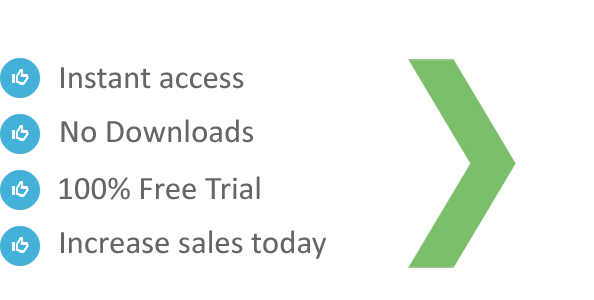 Fast, Reliable, Powerful  Live Chat Software
The IMsupporting Live support and live chat software is a powerful solution suitable for any business website.
Chat to your visitors instantly with our live chat widget, increase sales by adding a live salesman to your site and help increase customer satisfaction.
Customize the live chat to suit your needs. Edit it to make it look and feel like its part of your website. Match your website themes and even customize the chat transcript emails with HTML to allow users to give you feedback or visit your site for further help.
Start today for FREE with our completely free trial. No payments needed, just start chatting!
With our free trial, you have nothing to lose! Access the live chat software FREE today and start supporting your users.
Our cloud based software is fast, reliable and secure. Talk to multiple clients, assist in more sales and support more users in a fast, safe and secure environment.
The IMsupporting live chat is a feature packed 100% cloud based support solution designed for any sized business website in mind.
With a cloud based live chat solution, you do not need to pay for hardware, support or anything else needed to host it yourself. We manage your solution for you giving you peace of mind and time to support your users as expected.
Realtime Visitor Monitoring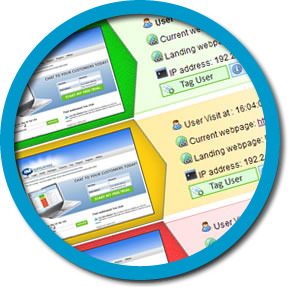 View your visitors in real-time on your website. Track what they do.
Chat Stats and Information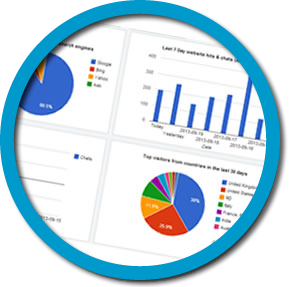 Reports and statistics about your live chat and website visitors.
CSS and Custom Designs As Standard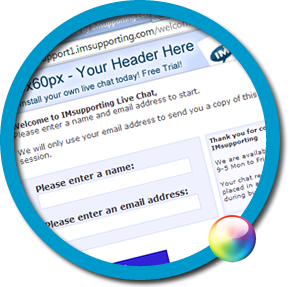 Customize the live chat software to match your own business colors and theme.
Extremely Easy To Install To Your Site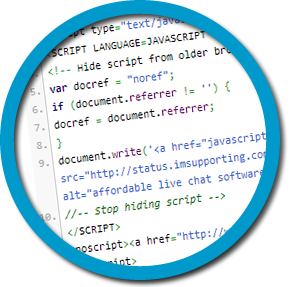 Simple HTML and Script code to help you get started fast!
What Is Live Chat Software?
Live chat software is a term used for software (Downloadable or Not) that is used on websites to allow end users to communicate with the website's staff.
It can be used for many functions however typically it is used for support or sales support. It gives website visitors the ability to contact the site staff at any time of the day in a convenient and free manner.
IMsupporting is a "SaaS" live chat solution (Software as a service). This means that the software itself is hosted online in the Cloud for you by us. Not only does this mean you have access to the software 24×7, it also means that you don't need any complex expensive hosting solutions or any need for patching of the software.
We handle all the administration for you enabling you to get on with what is important to you!
Live chat software can help increase sales simply by allowing customers to talk to you as and when they need to rather than leaving your site for a competitor. Engaging with your visitors helps increase their overall experience.
IMsupporting offer a 100% completely free trial. No credit cards are needed. Simply sign up, Login and Try the software free of charge.
More information on live chat software can be found on Wikipedia.
Our Live Support Chat Software
What makes our live support chat software stand out above the rest?
With IMsupporting, You not only get a robust, fast, reliable and hosted live chat support solution. You get unlimited free upgrades and patches because we are cloud based hosted live support chat solution. Meaning we run everything for you. You only need to provide the support staff.
You also get to help the product grow. If you have new feature ideas or comments on how the platform can work better for you and your business website. We want to know!
We listen! We Act and We Provide the best live chat software solution at an affordable price.